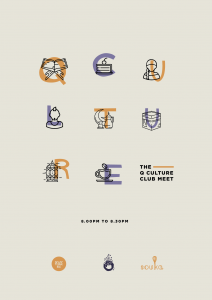 A simple get together typically first Tuesdays to read the Quran for the beginners. For the others, a gathering to increase our relationship with the Qur'an. Help spread the word. Do invite others you know who are interested. Share and forward the good word 🙂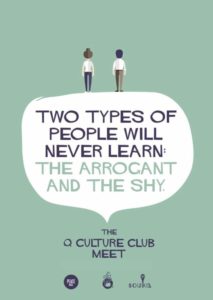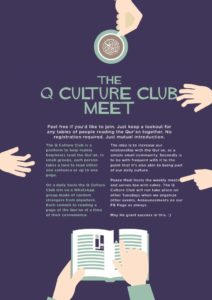 The Qur'an Culture Club. This is where anyone come and read at least a page of the Qur'an. Each take a turn, largely meant for beginners who are not fluent in recitation. The QCC is mostly active on its Whatsapp group of more than two years now where people read a page a time, at their convenience. This is the monthly meet for those interested.
To join the WhatsApp group, send a message to Peace Meal +6019.334.5466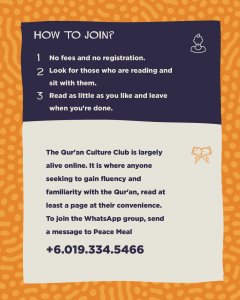 The above is the poster/bunting we put up at the QCC Meet, typically first Tuesdays of the month at Mukha Cafe, TTDI. Keep a lookout for it if you come.