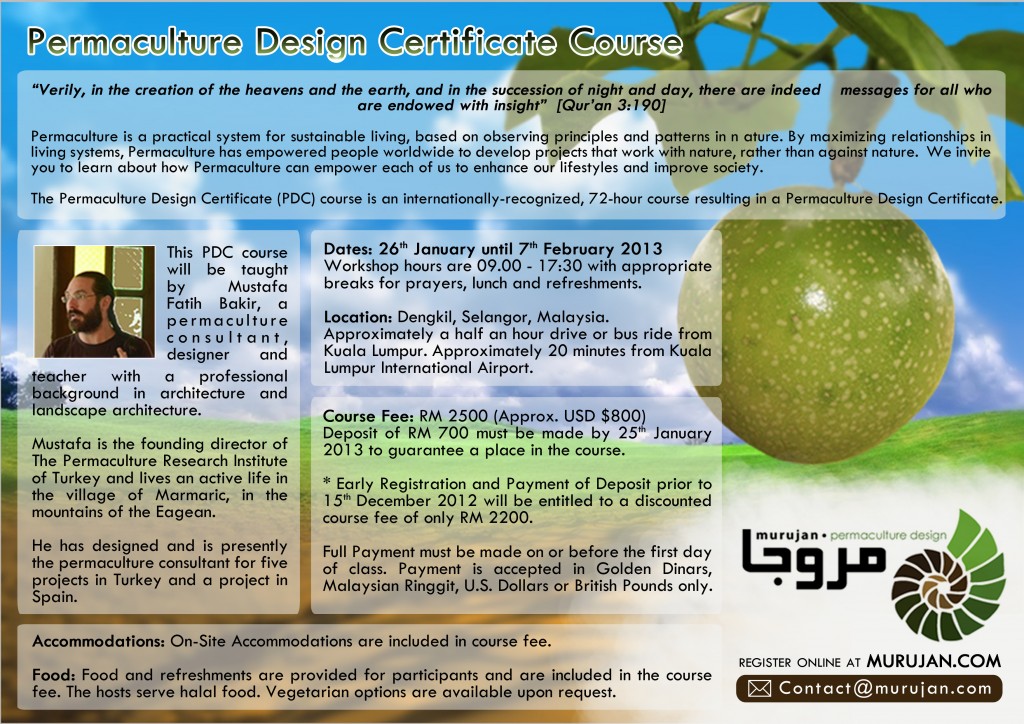 Coming to KL, founding director of The Permaculture Research Institute of Turkey, Mustafa Fatih Bakir will be conducting this course Jan-Feb 2013. Listen to BFM podcast here on the topic by the organizers, Murujan. Permaculture and How It Can Save The World


Thought we'd share something with you here. One of the pioneers of permaculture, Geoff Lawton and his wife Nadia, is doing some work in one of the most religious and scholarly places of Islam, the town of Tarim, in the Hadhramout, Yemen.
Their work there is in fact endorsed and supported by Habib Omar binHafidz. Often ranked the top 40 most influential Muslim in the world, he is the founder and director of the renown school, Dar al-Mustafa with their vast network worldwide. Anyway,  click here to find out more about the work the Lawtons are doing there.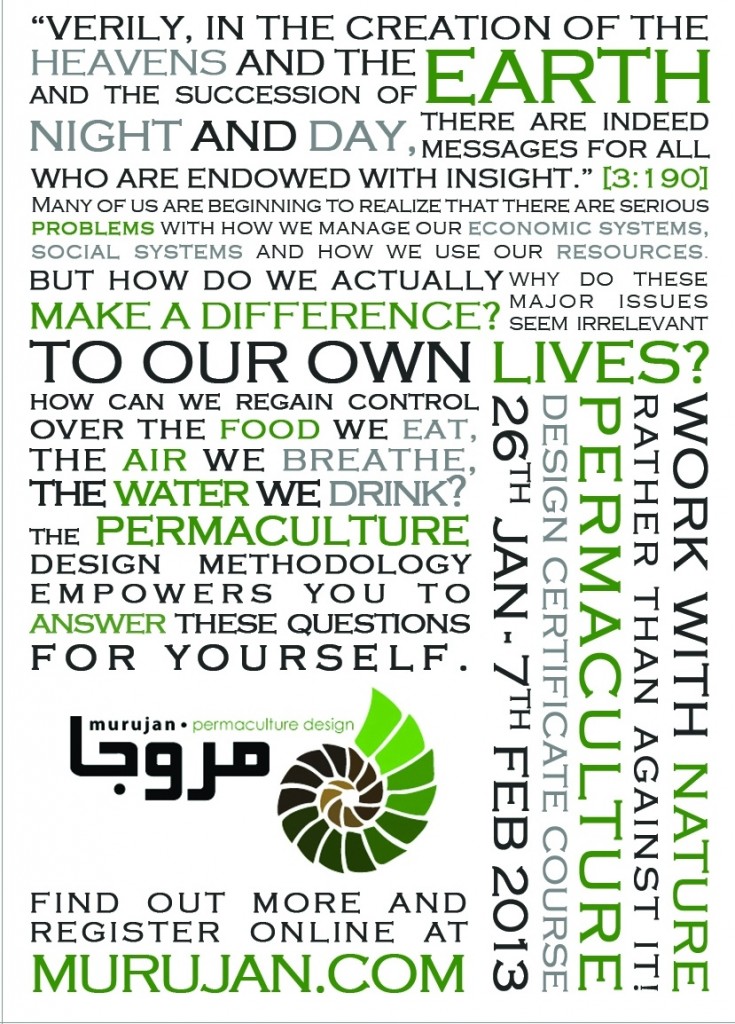 For more information on this course, please visit Murujan Facebook Page.