Archive for June, 2015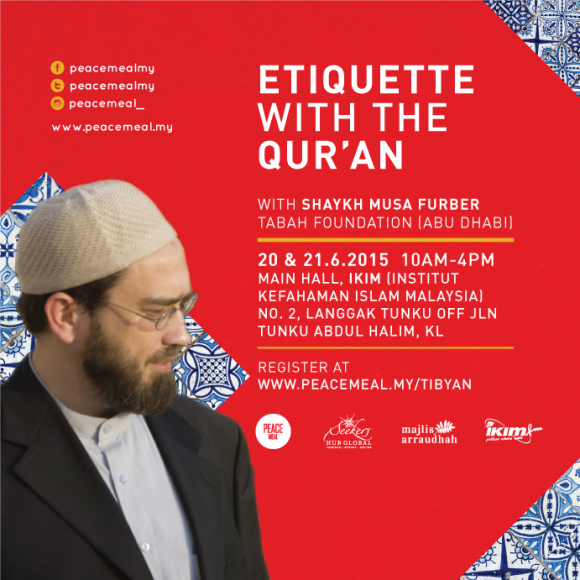 This workshop will be based on Imam Nawawi's Etiquette with the Quran. Mufti Shaykh Musa Furber will expound on the etiquette of recitation as well as related topics such as ritual cleanliness, opportune times for recitation and a variety of other issues that every Muslim should know and frequently ask about. It will be 2 days from 10am to 4pm on each day.
Title: The Etiquette with the Qu'ran
Speaker: Shaykh Musa Furber – Tabah Foundation (Abu Dhabi)
Date: Saturday 20 June 2015 (10am-4pm) – Sunday 21 June 2015 (10am-4pm)
Location: Main Hall, IKIM, No. 2, Langgak Tunku, Off Jalan Tuanku Abdul Halim, KL.